the Louvre with the Bible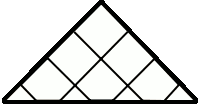 Assyria Nineveh

Arslan Tash Til Barsip

Iran Palace of Darius

Phoenicia Arabia Palmyra

Syrian coast

Ougarit Byblos




| | | |
| --- | --- | --- |
| | | |

Frieze of Archers

AOD 487-8, Sb 3321

Sully room 12b

This frieze of archers,

in polychrome glazed brick,

would have decorated the facades

of the royal palace of Darius I in Susa.

Frieze of Archers

How strange to think that Nehemiah very probably saw the frescoes on display here. The setting most definitely takes its inspiration from the Processional Way of Babylon.

Of the royal palace of Darius I in Susa

The technique used is however different;

Babylonian craftsmen used bricks made

of non-siliceous clay paste,

as is the case here.

In the foundation charter of the palace

of Darius 1, we read:

"The men who wrought the baked brick, those were Babylonians.

At Susa a very excellent work was ordered, a very excellent work was brought to completion".

A239




Frieze of Archers

Frieze of Archers

Persian archers, who shot with their bows at cheek height, were the most skilful in the world. According to Herodotus, the Persians 'taught their children, from the age of five to the age of twenty, just three things: how to ride a horse, shoot an arrow and tell the truth.'

A240

Horsemen knew how to shoot backwards. Persian strategy rested heavily on the mobility and freedom of movement of their archers who thus let arrows rain down on the enemy.