the Louvre with the Bible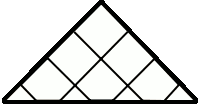 Assyria Nineveh

Arslan Tash Til Barsip

Iran Palace of Darius

Phoenicia Arabia Palmyra

Syrian coast

Ougarit Byblos




Fragment of Cup Belonging

to the Tableware of Xerxes I

Sb 548

room 14 showcase 4 (13)

Xerxes I was without doubt the king referred to in the Book of Esther as Assuerus.

- Esther 1:1, 2.

It was under his reign that a plot against the Jews was foiled by the queen and her cousin Mordecai. Xerxes I appear to be the "fourth king" mentioned in Daniel 11:2.

Despite his victory in Thermopylae, he suffered a bitter defeat at Salamis, a forewarning of the upper hand being claimed by Greek power.

Léonidas at Thermopylae

INV 3690

Jacques-Louis DAVID


Denon 1er Daru room 75



This very narrow gorge restricted access to central Greece. It was the stage of the heroic death of Leonidas, King of Sparta, and his 1,400 men, in their attempt to push back the Persian invasion commanded by Xerxes I.