the Louvre with the Bible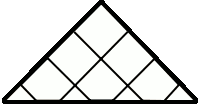 Assyria Nineveh

Arslan Tash Til Barsip

Iran Palace of Darius

Phoenicia Arabia Palmyra

Syrian coast

Ougarit Byblos




| | | |
| --- | --- | --- |
| | | |

Arslan Tash Ivories

Richelieu

Room 6 showcase 2

"Lying upon beds of ivory,

stretched comfortably on their couches, they eat lambs taken from the flock."

Amos 6:4

(The New American Bible, Revised Edition)

Arslan Tash Ivories and the Bible



Exhibited here are ivories from the bed of Hazael, the famous King of Syria who came to power during the time of King Jehoram and died in the days of Jehoash, King of Israel. -2 Kings 8-13

Fragment : Egyptising Sphinx AO 11475 VIIIe av.J-C.


These small fragments of ivory from Arslan Tash
provide historical evidence of King Hazael cited in the Bible


An inscription in Aramaic found with this collection mentions the name of this King of Damas. The annals of Shalmaneser III report the account of his victories over Hazael. The prophecy pronounced by Amos came true: "And I will send a fire onto the house of Haz´a·el, and it must devour the dwelling towers of Ben-ha´dad."(Amos 1:4.5) The use of ivory in furniture conjures up the words of the prophet. - Amos 6:4.

Ivories of Hazael AO 11489


Not currently on show

This King of Syria is named in

1 Kings 19:15 : "You must come in and anoint Haz´a·el as king over Syria."

Mention of Hazael is also made in ancient inscriptions.

A289

This modest fragment of ivory thus offers an historical account of a figure named in the Bible.