the Louvre with the Bible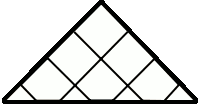 Assyria Nineveh

Arslan Tash Til Barsip

Iran Palace of Darius

Phoenicia Arabia Palmyra

Syrian coast

Ougarit Byblos




The decorated Sistrum




on the head of the goddess Hathor






E 678, E 681




Sully Room 10 4 showcase


Late Period or later
after 664 BC





The rustle of metal discs and metal rods on the inside of a cabinet resonance.



The castanets were associated with the goddess Hathor.

His face with a cow's ears often decorates the arm.

The name of this musical instrument is used only once in the Scriptures. They stem from a root meaning "to tremble, be shaken" (2 Samuel 6:5).

This kind of rattle is still used in Ethiopia during the mass.