the Louvre with the Bible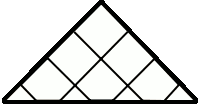 Assyria Nineveh

Arslan Tash Til Barsip

Iran Palace of Darius

Phoenicia Arabia Palmyra

Syrian coast

Ougarit Byblos




Stele of the Scribe Tarhunpiyas

This funerary stele shows

a scribe depicted as a child

He is holding a hunting falcon;

his writing tablet is in front of him.

This work calls to mind the

Prophet Ezekiel's vision of a

"man dressed in linen, with a scribe's ink-horn in his belt"

and who received the order to

"go through the midst of the city and set a mark on the foreheads" of faithful men. - Ezekiel 9:2

The Hebrew word is taw, the last letter of the alphabet, which at the time was written in the form of a cross (verse 4, note). A mark of belonging (Isaiah 44:5), which was also to become a symbolic mark of survival.