the Louvre with the Bible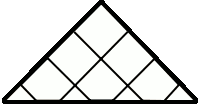 Assyria Nineveh

Arslan Tash Til Barsip

Iran Palace of Darius

Phoenicia Arabia Palmyra

Syrian coast

Ougarit Byblos




| | | |
| --- | --- | --- |
| | | |

Decorated Vase

MAO 426

5th-6th Century AD

Reshy, Dailaman province (Iran)

Gilded silver

Sully room 16 showcase 5

This rounded, egg-shaped bottle,

decorated with four dancers and

a ring of beads around the neck,

is characteristic of Sassanid

precious metalwork.

The art of dance goes back a very long way. The deliverance of the Israelites at the Red Sea, and Jephthah, David and Saul's victorious return from battle were celebrated by song and dance (Exodus 15:20; Judges 11:34), more often than not performed by women. When the ark of the alliance arrived in Jerusalem, King David expressed his emotion "David was dancing around with all his power" before God - 2 Samuel 6:14.

The Triumpf of David 1630

Matteo ROSSELLI inv 592





The biblical subject (First Book of Samuel, 18, 6-7) shows the

triumph of David after his

victory over the giant Goliath:

female musicians celebrate while

he returns triumphant to Jerusalem.

Dance also took on a religious significance in pagan nations. The Canaanites performed fertility dances around their idols and sacred poles.

In Eli's time, Baal's priests indulged in extravagant and frenzied dances, during which "they kept limping around the altar" (1 Kings 18:26). Other translations say that they "danced with a hop" (Osty) or that they "danced with bended leg" (Lienart). The Israelites also partook in a form of pagan dance before the golden calf. - Exodus 32:19.